Polliwog Play-Group
Polliwog Playgroup has been supporting children and families for the past 19 years at Dorset Community House. We provide a stimulating and inviting environment for children, from birth to school age, incorporating activities that promote confidence and early learning.
Join us for Polliwog Play-Group sessions on Wednesdays and Fridays from 10:30am to 12:00pm throughout the school calendar year!
Our focus
Our focus is on play and socialisation and our activities reflect on these concepts.
What will we do?
Throughout the year we celebrate days, such as National Simultaneous Story Time, Children's Week, Book Week, Neighbourhood House Week, Mother's Day, Father's Day, Easter, Christmas, just to name a few!
Every session, we read a story and post it on our Facebook page too.
As well as providing activities for children, we also aim to be a supportive and caring service to the parents and caregivers that come to our sessions and throw in a cuppa for good measure!
We primarily conduct the sessions outside under cover, but on cold or rainy days we bring play inside. Appropriate clothing suitable to weather conditions is recommended. We have nappy changing facilities in the House.
What should we bring?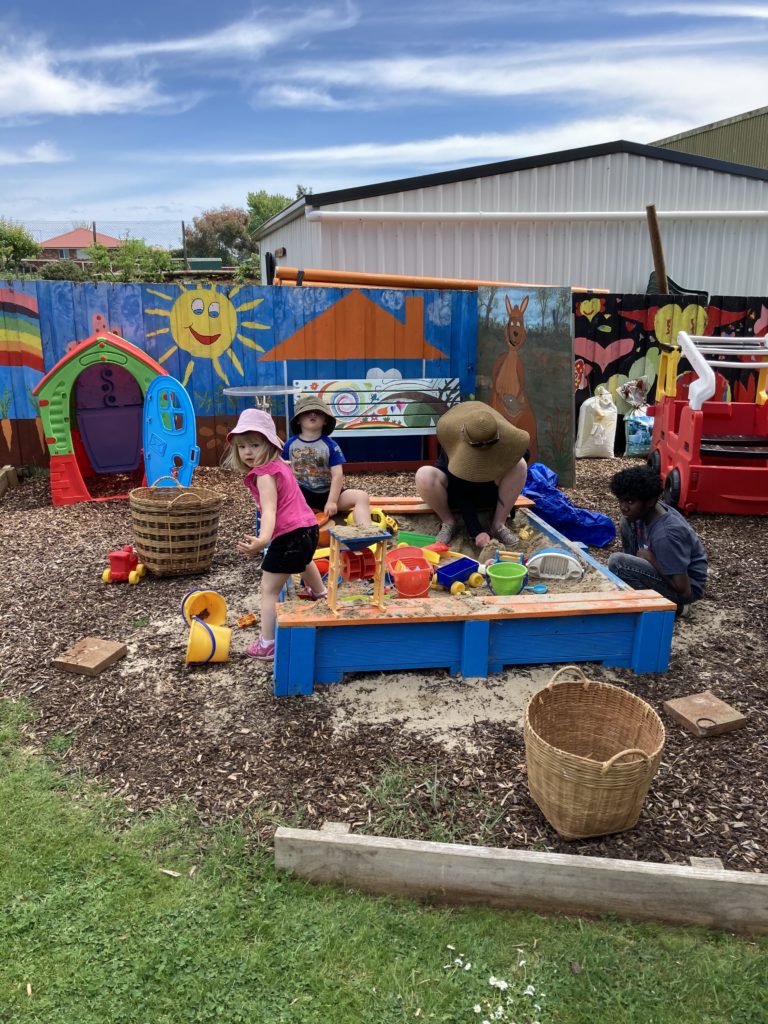 As we all know, children love to eat, so we ask that you provide a healthy snack for them to enjoy during the sessions.
We also have Covid-19 safety protocols in place in accordance to the government guidelines, with regular cleaning. Children are provided with individual craft supplies.
We promote and encourage recycling and have appropriate vessels to place waste into.
Who we are
Our staff are competent, trained and skilled individuals, with many years experience and enjoy getting our hands dirty, singing, reading stories, or generally acting silly. We enjoy the experiences as much as the children!
We would love to see everyone at Polliwog Play-Group, hope to see you soon!